1279 Hertel Ave. Buffalo, NY 14216 | 716-523-3545 | wastedspacetattoo@gmail.com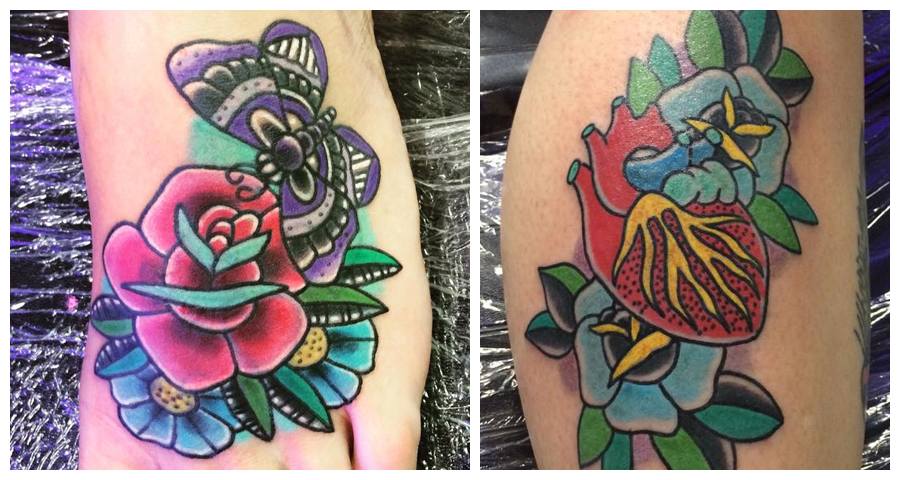 Traditional Tattoos
Traditional Tattoos, also called Classic or Old School tattoos, are a throwback to an earlier style that utilized a narrow selection of colors. Traditional tattoos are bold and iconic, and are characterized by:
Bold, black outlines
Very little shading
Spot colors: green, yellow, red (occasionally blue or brown)
Popular traditional designs include naval or armed forced emblems, pin-up girls, heart and daggers, swallows, roses, eagles, and Harley Davidson symbols. Most include a banner or ribbon, with relevant lettering.
As a leader in the industry, Wasted Space Tattoo Shop offers high quality, custom designed tattoos. Schedule a consultation today!